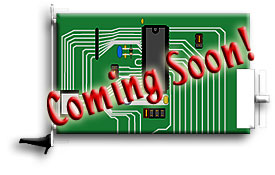 製品カテゴリ

フォームファクタ
16 Mutually Isolated 16-Bit simultaneously-sampled analog input channels.
Input sample rates from zero to 200 Kilosamples per second per channel.
±10V, ±1V, ±100mV or ±10mV input ranges; software-selectable.
Input Configuration: Differential or floating.
Input impedance: 10 Megohms.
Isolation; Channel-to-Channel: Sustained 1000VRMS
Isolation; Channel-to-Bus: Sustained 1000VRMS
Common Mode Voltage: Equal to or greater than ±200V, Channel-to-Bus.
Antialiasing Filter; 5th order Chebyshev; Factory-configured from 5kHz to 100kHz.
Common Mode Rejection: 120dB minimum on all ranges.
Accuracy: ±0.04% of fullscale.
Calibration: On-demand internal offset and gain autocalibration of all channels.
50Hz rejection filter; 30dB.
cPCI 6U form factor.
Conformal coating ensures long-term insulation integrity.
Front-Panel system I/O connections (Rear-Panel version available),
66MHz 64-bit PCI support, with universal 5V/3.3V signaling and DMA support. PCI burst rates to 400MB/sec.