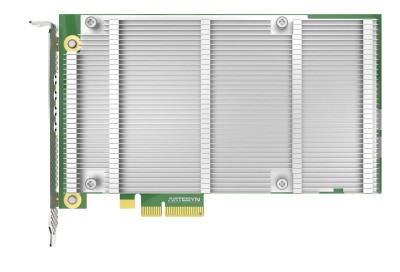 製品カテゴリ

フォームファクタ
The Artesyn SharpStreamerTM PCIE-7205 high-density video accelerator enables service provider networks to offer video transcoding services quickly and dynamically. As an add-on card, the SharpStreamer PCIE-7205, with its half-size form factor, offers quick and scalable integration with existing and standard server architectures. The SharpStreamer PCIE-7205 meets the demands of ISPs and MSOs who want to use existing servers and cloud infrastructure to support new video transcoding services.

With a focus on the high-density and low power demands of video streaming applications, Artesyn offers a small and scalable PCI Express card footprint that is easily deployable in off-the-shelf platforms.

Compared to dedicated appliances, the SharpStreamer solution is more easily deployable, portable, and does not constrain operators to only one type of equipment to monetize OTT streaming content. It also offers network scalability, enabling providers to pay as you go as the subscriber base increases by adding more cards and density as needed.