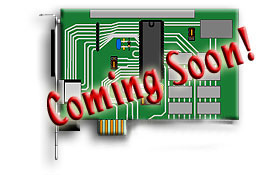 製品カテゴリ

フォームファクタ
Two wideband 16-Bit 40 MSPS analog output channels
Single-ended or 3-Wire differential output configuration; software-selectable
Common simultaneous or sequential output clocking rates from zero to 40 MSPS
Software-selectable output ranges: ±3V, ±1.5V, ±0.75V, with ±10mA loading Optional ±10V, ±5V, ±2.5V ranges available, with reduced throughput and loading
512-Ksample capacity FIFO data buffer, with DMA support
Software-controlled Outputs-Disconnect feature supports redundancy applications
18-Bit 500-KSPS ±3V analog input channel
Byte-wide digital I/O port
Local data packing provides maximum throughput
Output clocking derived from internal rate generator or external source
Direct 24-Bit division of master clock for rate generation, or internal PLL for high resolution timing
Simultaneous or sequential output clocking
Dynamic control of common output clocking rate
Hardware clock and sync I/O for multiboard synchronization
On-demand internal autocalibration ensures maximum accuracy under all Conditions
Standard PCI Express short-card form factor (Expanded-capability version available in full-length PCI Express form factor. Also available in PMC, PC104 Plus, CPCI and standard PCI form factors. Contact Sales for details).