Ultra Miniature Parvus DuraNET 20-11

Video: Ultra Miniature Networking Switch
The Pravus DuraNET 20-11 miniature Gigabit Ethernet Switch is a true game changer in size weight and power (SWaP) reduction.
This rugged switch is just 10 in3 in size and 0.5 lb in weight, yet it's reduced form factor does not come at the cost of features.
Reduced size does not come at the cost of features

Not only does the DureNET 20-11 deliver an ultra-low SWaP-optimized rugged design with IP67 dust and water ingress protedction, but it also features the latest in carrier-grade, fully managed Ethernet switch technology to deliver new situational awareness and C4ISR capabilities for unmanned air/ground vehicles (UAVs, UGVs) and other SWaP constrained platforms deploying network connectivity at the tactical network edge.
Features Include:
Rugged 8-port Gigabit Ethernet Switch

High performance, rugged MIL-Circular connectors

Layer 2+ carrier Ethernet software management

Ultra-miniature SWaP optimized design: approx. 10 inch3 size, 0.5 lb wight, 5W power
| | | |
| --- | --- | --- |
| Top view | Small enough to fit in hand | Side view |
| | | |
Intel Single Board Computers for Small to Mid-Size ISR Applications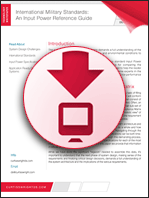 Replace Large, Complex, Multi-Processor Systems
This white paper shows how a new generation of Intel-based 3U SBCs can deliver huge levels of processing power, enabling sophisticated ISR deployments on small platforms.
ISR Expands Across the Battlefield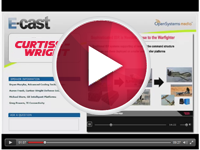 Optimizing for ISR SWaP with 3U Intel Single Board Computers
A movement to deploy ISR capabilities at all levels of the tactical battlefield is driving demand for processing systems that are small, rugged and cost-effective.
This video describes the evolution of 3U Intel-based SBCs with the power to deploy sophisticated ISR applications on small platforms.
Applying Multi-core Intel SBCs to ISR Applications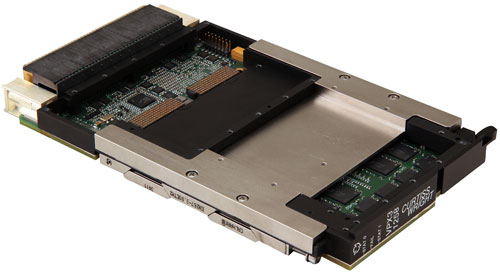 3U SBC featuring the latest 4th Gen Intel Core i7 (Haswell) processor
To achieve the highest performance SWaP-optimized system, you need to start with the most powerful SBC on the market.
Read about the VPX3-1258.
White Paper: 3U Power Architecture SBCs for Embedded Applications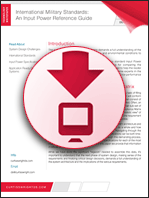 Download the White Paper
This new white paper describes in detail the benefits of 3U OpenVPX™ Single Board Computers (SBCs) based on the power efficient Power Architecture® QorIQ™ processors, SBCs which can be configured into scalable 3U systems.
Great Things Come in Small Packages: Power Architecture 3U SBCs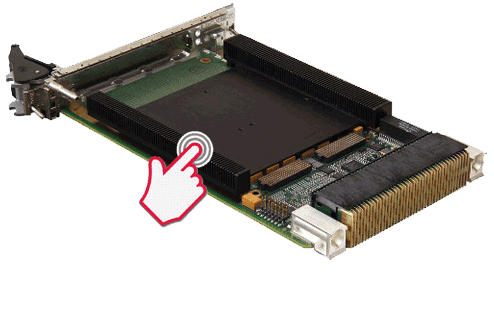 System on a Chip: Freescale's Power Architecture QorIQ Processors
Each QorIQ System on a Chip (SoC) combines the embedded processor, memory controllers, timing sources, USB and Ethernet controllers, power management circuits, DMA controllers, flexible SerDes and software – allowing one chip to deliver all the functionality that previously required multiple devices.
Integration benefits include:
lower power

lower manufacturing cost

smaller footprint

higher performance

improved efficiency

simplified board design

greater reliability
3U Power Architecture SBCs Strike a Balance with Power, Performance, and Affordability

Harness the Power of the 3U Form Factor
Curtiss-Wright's highly integrated, deterministic OpenVPX 3U Power Architecture VPX3-131 and VPX3-133 SBCs deliver high performance with excellent power dissipation so your system never throttles.
Designed for rugged, SWaP-constrained applications, the VPX3-131 features QorIQ's octal-core P4080 microprocessor operating at 1.2 GHz. The VPX3-133 features a quad-core QorIQ T2080 microprocessor operating at 1.5 GHz, runs on a maximum 40 watts of power, and is also AltiVec-enhanced to dramatically accelerate your algorithmic-intensive computations.